A Lifetime of Potential
The average salary increase for educators with master's degrees is $5,285 each year, according to NCTQ. That could be your next nine months of car payments, three new pottery wheels, or a lifetime supply of Micron® pens.
Advancing on the salary scale means you'll want to earn your degree sooner to start seeing that larger paycheck. But what graduation timeline is right for your budget? Take control of your personal and financial goals and create a roadmap for success.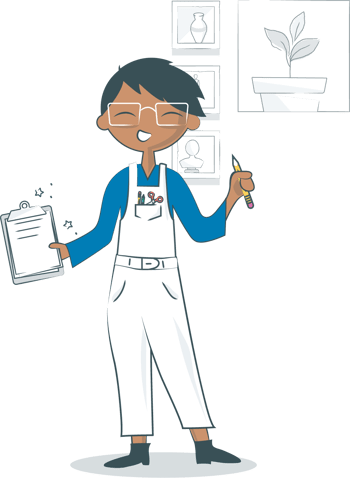 Get Your Free Budget Worksheet